Whose responsibility is it anyway: yours, mine or theirs?
With the GCSE results coming out today, we are all once again reminded of the possibilities that a good education can afford us regardless of the stage of education. As a private tutor, I have watched as my Year 6 students have been given results that they have been told will change their lives. I have seen tears, both from the parents and children, and I have to deal with the unwanted knot of anxiety that takes home in my stomach when I think about what it was like as a teacher to wait for those results.
The truth is that we put too much pressure on our young people and on ourselves. Instead let us expend that pressure equally and ask for help from the group of people we often ignore. Parents.
Let's face it. Parents can add to our daily workload. They want to chat, more often than not for longer than 5 minutes, at the end of the day when we want to tidy up, or start on the marking. We are expected to update them on their child's behaviour and attainment, and if they have a child that struggles in any way, the expectation is that those conversations take place daily. I'm not going to say that it isn't frustrating because it is.
Teaching is like herding cats on a busy motorway. You take some to safety, and watch as the next lot dodge the cars full of the educational targets SLT ask you to spring on them. It is exhausting and wonderful and terrible all at the same time. Nothing is ever completed, but the moment that a child understands something you have taught them over and over gives a joy only comparable to the first day of the summer holidays: relief and delight mixed into a cupcake of happiness.
But enough of the metaphors. If we keep our minds in the minutia of each day, we forget to look at the big picture. The one where parents can support their children. Now some of you will be shaking your head in despair: Jill you don't know how deprived our area is; Jimmy has been taken into care; the family don't respect education. I don't want to hear any of it. Because excuses won't help us to progress. We give excuses so we don't have to think about the bigger picture.
Yes, your children might have difficult backgrounds. But we all have our stories. Two of my sisters were taken into care. It didn't stop me. And if we label our children as having circumstances that cannot be overcome, the chances are that they won't.
So what am I suggesting? Well, that we don't give up. There are plenty of parents who do care, and the ones who seemingly don't, well they don't yet. Growth mindset is splashed all over education, especially in the primary sector. The message is clear: don't let the children believe that they can't do something. They can't do something yet.
When are we going to start applying that to parents? They haven't come to parents' evening yet. They haven't helped with homework yet. It doesn't mean that they won't. We have to believe that the majority of parents do want the best for their children, and if they haven't responded to us so far maybe we just haven't given the right message yet. We cannot give up on parents any more than we can give up on the children in our classes because as soon as we do, we will be giving up on the child.
Is there a solution? Not for the individual teacher, though they may be able to speak to parents in a way that other professionals can't. It has to be a collective responsibility in the same way that safeguarding is. We all need to pull together and share the burden of ensuring our children are the future. Because if we have learned anything from John Donne, it is that no man is an island.
If you are a parent who wants to become more involved in your child's learning, or a teacher who wants to strengthen their subject knowledge, then fill in your application to The Education Effect today to get a free scholarship for the year.
Find out more at here.
Deadline 30/8/17
---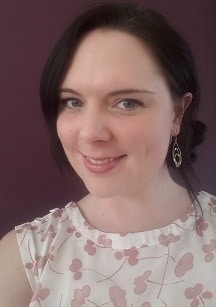 About the author: Now an English consultant, Jill formerly worked as both a secondary Head of English and a primary teacher.
If you enjoyed this article, enter your email below to get updates, exclusive free resources and discounts.
---