Have you seen the black box?
Last July the Guardian wrote the article, New primary school tests criticised as half of pupils meet standards, which only confirmed the fears of head teachers around the country. We were all told that children needed to achieve an "old" level 5 instead of a 4b, but head teachers were missing the point. The children didn't need to achieve anything. We hoped they would, but they didn't need to.
When I worked as a secondary Head of English, I was given data on all of our new students. Yes, I looked at what they achieved in their SATs, but I took it with a pinch of salt. The SAT results belonged to the primary school, not the children. I used it to calculate how many levels of progress GCSE students were making; yet another measure designed for teachers rather than the children we were assessing. But I didn't do anything with the results. They were arbitrary. They didn't tell me about the child's strengths or weaknesses, or give any indication how they would do in secondary school.
I have had the pleasure of teaching young people who enjoy learning, who love school when they are in primary, but who, only a few years later, are ravaged by personal problems or mental health difficulties. As someone who had her own difficulties, I empathised with those young people most of all. School stopped being as important as it used to, and they struggled to achieve their potential at that time. It didn't mean they wouldn't.
But I have worked in schools where children are made to think that they are failing if they are unable to meet targets the school has set teachers. And heaven forbid if the teachers made great progress with students that were not "academically gifted," then data on the system would be changed anyway. I'm not arguing that standardised tests don't have their place, but I don't believe they have a place in conversation with students.
Sometimes, through nobody's fault, children just don't meet the standard we want them to. I have seen children- yes, children- lose all self-esteem knowing they aren't at the level of their friends. I'll never forget the first time I saw a data wall when I did a spell as a supply teacher. It looked child friendly enough, but on closer inspection, it told anyone walking into the room exactly what percentage of objectives had been met by every single one of those children. I couldn't bear to look at the names in the bottom third- because those children happened to be in every section.
Imagine that in another workplace. It would be completely unacceptable to point out the weaknesses of others in such a public place. After such a boom in formative assessment, it seems that summative assessment is now being used to rank our children. It is misplaced to say that it encourages competition, all it does is make children who are gifted in some other way feel as though they are no good. Where are the data walls for art or sport? How do we show which children are musically gifted? We all know that they will never be on our walls, but what is the cost to the next generation?
I have created a set of assessment for learning cards, which can be hole punched and added to a key ring as a quick and easy way to remind yourself of ways to assess the children.
---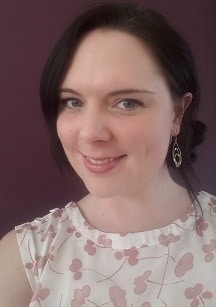 About the author: Now an English consultant, Jill formerly worked as both a secondary Head of English and a primary teacher.
If you enjoyed this article, enter your email below to get updates, exclusive free resources and discounts.
---