Save time and your sanity with our comprehension packs
You know the deal by now. Make sure that every child reaches a minimum standard. Do it in 25-ish hours a week, and don't let standards slip when you are also acting as play-producer, parent-adviser and child-comforter.
Let's look at an average day. 10 minutes to register, collect in letters, listen to riveting stories about why little Johnnie doesn't have his P.E. kit with him, and brief your T.A. before the first lesson. One hour of maths: skills practice (times tables), exposition of new learning, application of skill and plenary. Break: 5 minutes to grab a coffee, run to the loo, grab your photocopying, feel (for a minute at least) that you are in control and only remember your cold cup of coffee half way through lesson 2. English sees a grammar/ vocab starter, reading of the class text, analysis of features and guided instruction of writing skills. 2 minutes to breathe…then…guided reading where you question whether you should have joined the whole-class instruction bandwagon when the laptops don't turn on for the group using an app, 3/5 of the independent readers inform you that they have forgotten their reading book, your T.A. is nabbed at the last minute so you are an adult short, and you can't focus with your group as your eyes rove around the rest of the class.
And let's face it. That is only the morning.
Our comprehension packs are designed to take the sting out of planning. Not only do you receive a 5-page tracker (or 7-page if you have downloaded the Year 6 pack) that frees up your time to do the job you trained for- actually teach- but they also cover the reading objectives so you can breathe easy knowing that you have everything covered.
So what now? You aren't sure whether they will be value for money. In your heart, you disagree with having to pay for your own materials (though please note, we CAN invoice schools- let us know if you need one), but you are fed up looking for THAT resource, the one that will make the world seem bright again. Teachers aren't flush with cash, I know that. But how much do you value your own time? The time to sit down and chill. The time to play with your own kids.
Here are a few ways that you can utilise the packs, so you get the best value for money.
1.      Guided Reading Task
Guided reading seems to be one of those slots you wither love or hate. We all have a timetable that highlights exactly how we are going to help the children progress, but often our plans don't come to fruition. One of my previous schools had a slot for using a school-wide app, which in theory was fantastic, but in reality, it was a nightmare. Half the laptops wouldn't work, or the Wi-Fi would crash, and suddenly I wouldn't have a task for one of my groups. Having a paper-based resource can save the day when something like this happens. Have a set of the texts printed and ready to go, then no matter what comes up, you will have a task for the children to do.
2.      Teacher Led Comprehension
In the end, I didn't do a guided reading rotation; it just didn't work for me. Instead, I did a teacher led comprehension at least three times a week, which insured that the reading skills I needed the children to consolidate, were used regularly. I would read the text with the children who struggled with reading, and allowed the others to work at their own pace after I had revised the skill with them. This allowed my avid readers exceed expectations, and because each text will take them at least 30 minutes (in my private tutoring sessions, they take anywhere between 30 and 40 minutes to complete) you know they will have to stay on task to get it done.
3.      Intervention
You may have intervention teachers, or teaching assistants who work with small groups or with students on a 1-2-1 basis, but often the school doesn't provide resources. Teachers are supposed to get these resources ready, which is extremely time-consuming, so one way to beat the stress is hand the pack over to the person who will deliver it. Please remember that when you buy the pack, it is for one classroom only; please contact us about school licenses. All of the trackers are ready to use, so all that your T.A. will need to do is write up their notes.
4.      Homework
Homework can be a nightmare to get ready. With such varying abilities in your class, it is problematic to tailor homework to their individual needs, especially when you already do that for every lesson you teach. If this sounds like you, then the Year 3- 6 pack is ideal as it will give you 50 comprehensions of progressive difficulty. Never have a parent complain that you haven't given enough homework again!
5.      Benchmarking
If your school uses guided reading or lexile levels, then you will immediately be able to use these once the children have been benchmarked. If not, don't worry. Each set of texts is aimed to be on the harder end of comprehension for that year group, so you know that you can stretch the more able, and differentiate for those children who struggle with their reading.
For more information about the lexile and guided reading levels, please see the table from www.scholastic.com below.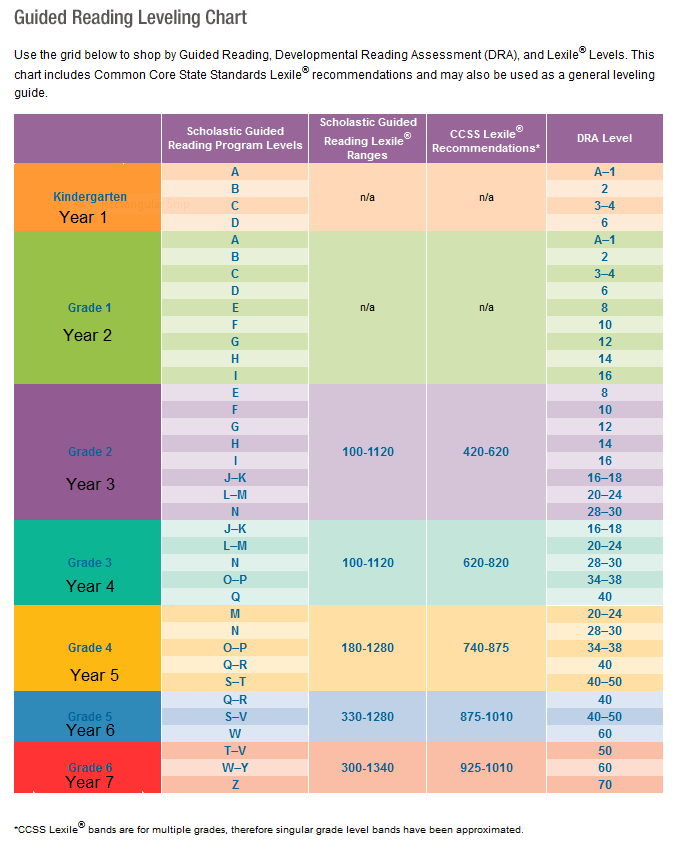 ---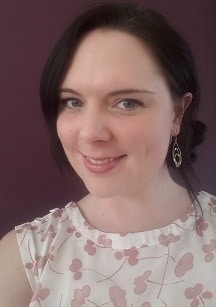 About the author: Now an English consultant, Jill formerly worked as both a secondary Head of English and a primary teacher.
If you enjoyed this article, enter your email below to get updates, exclusive free resources and discounts.
---