How possible is it to make continual progress with such a lack of time?
8th October 2017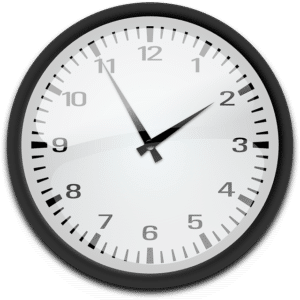 Weekly planning- done. Displays tidied up- done. Red readers listened to- a work in progress.
I remember the early days of my teaching career when I thought anything was possible. I would make a difference to every child's educational journey, I would provide lots of after-school opportunities and I would stay on top of all of the admin. Naivety at its best.
It took a few years before I began to unravel. I was warned in my second year to slow down, but at the time, I didn't feel I was doing any more than I should have been doing. And it was the word should that led to the demise of my mental health. I couldn't stop myself from doing more and more. The time I would get up in the morning got earlier and earlier until setting my alarm for 3.30am happened at least a few times a month.
For some reason, I thought that when I moved into the primary sector, my job would be easier. I would only have one set of students, who I would be able to get to know. I'd understand their barriers to learning, and make sure that they achieved every ounce of their potential. As a Head of English, I had up to 150 students, and mentored others during morning registration. Making sure that every one of those students made incremental progress every lesson wasn't straight-forward.
My first primary class, Year 6, had students working at a Year 1 level to a Year 6 level, and for the first time, I was unsure whether I was actually able to differentiate sufficiently. Another problem reared its head: listening to the readers who were not yet reading at the level of their actual age every day seemed impossible even with a teaching assistant in the class.
Guilt. I had felt it before when I hadn't kept up with marking, but not like this. How was I supposed to tell parents that yes, as a target on their child's progress sheet, I would listen to them every day? Like a burrowing worm into a rotten apple, my guilt ate away at my professional esteem. Not only that, the freedom I thought I would have never materialised. In fact, I had far more flexibility as a secondary teacher.
Since leaving the profession, I have devoted most of my time to finding practical solutions for teachers to make their jobs that little bit easier. The biggest issue I had was ensuring that my guided reading time was used effectively. Only a few weeks in, I had scrapped it in favour of teaching to the whole class. This allowed me to teach the skills my class were weak in whether that be inference or analysis of language, and I supported a group of children alongside the whole class approach.
But one problem remained, and it was one of vocabulary. My students were just not reading enough. We had a dreadful class library, so I scouted around charity shops and created my own from scratch. However, there were never enough for those avid readers whose parents never got around to taking them to the public library.
Now I create reading resource packs for teachers, that include levelled texts, vocabulary and grammar tasks, locating textual features and comprehension questions. Alongside the pack is a 5-page tracker that will silence any of those loud-voiced SLT wondering whether you have taught enough skills.
Value your time, stop trying to find the "right" resource, and check them out here.
---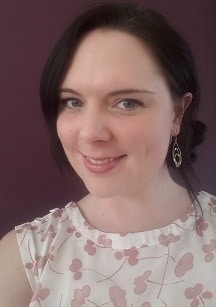 About the author: Now an English consultant, Jill formerly worked as both a secondary Head of English and a primary teacher.
If you enjoyed this article, enter your email below to get updates, exclusive free resources and discounts.
---