Are new schools failing our children?
In an age where new schools are as likely as pop-up restaurants, many teachers are still sceptical of the impact they make both in the local community and to the young people themselves. But it is an argument fraught with conflicting opinions, and one not likely to be resolved soon.
I started my career in Scotland where the word academy was just another word for a school. Imagine my surprise then moving into a system where academies were the supposed superheroes of the day. My first post in England was in an academy that had replaced a failing council-run school. The legacy of poor results threatened the future of those teenagers, for although a new management team was in place when I arrived 3 months after their official handover, the young people still ruled the roost.
I had moved 350 miles only to be assaulted by a student 3 weeks after I started. It shook my confidence in my teaching, and worse still, I was told that "maybe you should change your teaching style." I had never felt like such a failure. The young man in question, who was chased after by another boy in my class, was back in school 2 days later, and without so much as an apology, I had to find the strength to move on from the incident. The management was new and inexperienced, bright-eyed about the possible changes they could make. Their naivety matched my own.
The multimillion-pound building that was sponsored by a private trust excited the management and the children. Our building was old and falling apart. But it was a place where we could paint on our classroom walls, pin student work up and have our room reflect the kinds of teachers we were. In contrast, the new building was soulless, a white monstrosity with tiny classrooms because a three-storey atrium was preferred. After all of that, teachers didn't even have their own classrooms because the building inside was smaller than before.
Watching parents and children visit the building was excruciating. They were excited by the atrium, they liked the swish breakfast bar, they loved the science labs with their high spec kit (even though they couldn't keep a Head of Science although that was their 'specialism'). They didn't see the daily behaviour that disrupted not only one class, but as many in the vicinity as possible. If chairs could be thrown, they would be.
Results were well below the national standard, and although they continue to improve, they still are. All of the money ploughed in for exceptional teachers and managers just didn't work because it was more important to put on a good show. Looking at the deprivation index says much more than the appearance of the school. Two of the wards that fed into it were in the 10% most deprived in the country (and I can't imagine it has changed) and generations left school without pursuing further or higher education. Parental expectations were low, and in my opinion that definitely had an impact on both the young people's behaviour and their academic aspirations.
But this is not the worst case. In fact, many more schools have far worse results. The Greater Manchester Sustainable Engineering University Technical College (UTC) is due to shut down after all of its pupils failed their English GCSE. Only a quarter passed their maths and a fifth passed their science. We read about these schools in the papers and wonder what could have gone so wrong. Other schools following a more vocational path have had similar results, leading one to question if it is the aspirations of the heads more than the young people they are trying to teach that makes or breaks a school.
There have been many successes, particularly free schools, which let's face it were as popular as the politician who backed them. But as more guide their students through their GCSEs, the more evidence we have of their triumphs.
I do believe that the captain at the helm of the ship is the one who can overcome the barriers that young people have to learning, and that with a strong vision that includes staff rather than excludes their ideas of how to make the school successful, it is those schools that can make extraordinary things happen.
But I have seen ships sink once they join a multi-academy trust. MATs have become the new buzz word, allowing schools to build on good practice. Don't get me wrong- I am not against MATs. In fact, there are fantastic examples across the country, both large and small. I can understand how they give inspiration to lone schools, and guidance using their experience. However, what happens when it all goes wrong? At what point have we got to say that it is not acceptable? When the trusts achieve fame in the papers? Because every time I read about a failing MAT, I wonder about what has been kept hidden, usually only highlighted and brought to the public's attention after an Ofsted visit.
Surely this is not good enough? I don't understand why people can still criticise Free Schools, who for the most part, have been put under more scrutiny than many coasting council-run ones. Perhaps it is the legacy of hating Michael Gove. As much as I too personally have mixed feelings about his stint as Education Secretary, maybe the decision to fund new Free Schools wasn't a bad one.
---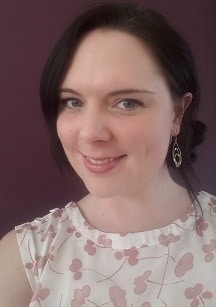 About the author: Now an English consultant, Jill formerly worked as both a secondary Head of English and a primary teacher.
If you enjoyed this article, enter your email below to get updates, exclusive free resources and discounts.
---