Should we buy into the private sector?
If you have looked around my website, you will know that I do offer tutoring sessions for primary aged children. But I haven't always believed in paying extra for education.
I grew up in a family where money was scarce. At one point, there were seven of us living in a two-bedroom house in which the walls were black with damp. We were FSM children- and these days would have been pupil premium for our whole school careers. There certainly wasn't money to pay for extra tuition, and luckily I was quite academic so didn't need it.
I didn't believe in any kind of private education. I felt that those who paid for private schools had more opportunities, which irritated me, and that money widened the gap between the poor and rich. We all know that those in the private sector seem to have prospects that are out of our reach, but is private really better?
I would argue that it is not. I managed just fine without termly skiing trips or a wide range of enrichment activities, and although I might have liked the chance to give them a go, spending my own time on my own pursuits ultimately led me to teaching.
I attended a small primary school. With just 350 pupils, it served our whole town- a place where everybody knew everybody and where teachers across the school knew you by name. Even my wayward brother did well in that environment, though he was less than impressed by secondary school. I grew up in rural Scotland- a bubble filled only with public schools; the nearest private school was at least 80 miles away in Edinburgh.
At one point, I looked at jobs in a local private school. I applied for one role, and was asked to apply for a Head of English post. I had to really think about what I wanted. After attending a special event for World Book Day only a few years earlier in the same school, I had a sudden flashback of feeling completely out of place. I was scared to talk to parents or teachers; even though I knew they probably wouldn't care that I worked in a local academy, I was too afraid to make small talk with them. At that moment, I knew that moving into the private sector, or even thinking about it, was a no-go. I have never regretted the decision to turn down the offer to apply for that post.
I believe that teaching is a vocation, something you go into to make a difference, and I have been lucky enough to feel that I have done my bit. The longer I was a teacher, the more I felt I wanted to make a difference, which is why I worked up to the position of Head of English. That way, I was influencing more of the children more of the time. But if I am completely honest, I realised that being a manager was not a strength of mine. I loved leading a team, having a vision that we worked towards, and the teaching itself, however, I was emotionally bogged down with politics. It made me less effective at my job.
Since starting my own business, I have felt liberated. I am able to create resources that are fun and help children learn both in a classroom setting and at home. I am able to create bespoke training for teachers and parents. Not only that, but I plenty of private tutees on my books. So why the change of heart?
When I started teaching in the primary sector, I was surprised by the number of children who were not able to access the curriculum at the level I would have expected. I was struck by the level of planning the teachers had to do: in Year 6 alone, we had children working between a Year 1 and Year 6 standard. This meant a LOT of resources, and a lot of differentiation. I have never done so much photocopying in my life. Printing and laminating was a daily chore that I came to loathe.
Lesson observations were a fantastic way to see how other teachers dealt with this very problem. Reception and Key Stage 1 teachers had the most straight-forward time: filling knowledge gaps of children who were only a year or two behind the expected standard meant that those teachers were successful in ensuring children caught up. But when the students progressed through the school, the gap in attainment between the most academic and least academic was massive.
All the primary schools I worked in had intervention teachers and teaching assistants; their job was to reduce the gap by taking children out of other lessons. As much as I believe in 1-2-1 support and small group support, these children missed much of the other curriculum. I watched as they did more maths and English, missing science, history, art and music. Worse than this was watching the children lose interest in their learning, fed up with such a reduced range of subjects.
Naively, I thought primary education meant that children had a really rounded curriculum, however, the longer I taught in the sector, the more I realised that this is just not the case. Sure, the more able children access all areas, but the "middle ability" just don't. And if your child is one who has fallen behind more than a year or two, then they may never attend any of the above lessons.
I have watched teachers use a range of different approaches to keep the children in class longer. Pre-teach is popular because it means that all children can access more of the whole class mini-lesson when a concept is first introduced. But when do those pre-teach lessons take place? In the afternoon of course, when the other subjects are being taught.
Being a primary teacher is like being a plate-spinner. You have to try to ensure all of the plates keep moving at a decent pace whilst ensuring none fall to the ground and smash. Particularly in schools where 'topic' is taught rather than discrete subjects, children can go weeks without being in certain lessons, and it is only flagged up when teachers are unable to say which objectives children have achieved. It is a tick-box exercise designed for the school rather than the children.
How did I get round it? I would teach 15-minute art lessons whenever we had a gap. Music could be slotted into the last 20 minutes on a Friday. I didn't teach 'topic', but instead planned subjects. But I couldn't stop the same children being taken out every single week.
Leaving my temporary job at Christmas was difficult. I loved the class: they were responsive, well-behaved and loved learning. But leaving was planned. I knew I needed to get back to my business and stop working the 60 hour weeks that left me exhausted, grumpy and impacted on my social life. Parents of the children I had taught began to contact me in the hope that I would do 1-2-1 tuition. It was not something I had done before; there was never time to plan for school and for others. But there was time now.
I wasn't contacted only by parents who were worried their child was being left behind. Some wanted their gifted child to be stretched further. I discussed the prospect with my wife, and decided it would be a great way to trial resources as well as keep up-to-date with changes in the educational world.
After 8 years of teaching, I had reams of resources. All I needed to do was think about what would set me apart from all of the other tutors out there. I remembered teaching GCSE students who suddenly announced they had a tutor in Year 11. By then it was too late. Bad habits had been formed, and they were difficult to break. I wanted to do something that would change the way children accessed learning. So although I had experience teaching secondary students, I decided that I would focus on helping primary-aged children get to the place they needed to be.
I knew that if I was going to charge parents then I would have to offer them something that they couldn't get elsewhere. I needed to be value for money. Researching a range of tutors mostly drew a blank; many of the 'big' names in private tuition were franchises, and often taught in groups (though offering individual support through computer systems). I didn't want to do that. There are a lot of free educational games that can be played on the computer at home, and I didn't want to charge for programmes I don't believe in (Success Maker for instance).
I figured that the best way forward was to speak to the parents themselves, and ask why they hadn't already signed up with a tutor- there is definitely a wide range to choose from. One girl, who I tutor now, showed me a notebook that she had worked in when with another tutor. The exercises were repetitive, showed no imagination, and worse than that, the child had made no progress. When I questioned her father, he told me that the previous tutor worked with 5 children at a time of different ages around a kitchen table. Another parent complained that some tutors were just university students trying to make more money and weren't really suitable. All of this was finally helpful.
I now offer 1-2-1 sessions either at my home or the child's home. I use bespoke resources, many of which are created for the individual children, to keep them motivated. I make learning into a game, and plan lessons (albeit in a bullet pointed list kind of way). I evaluate each lesson as I teach it, and write evaluations for parents so it is clear what we have worked on, and what their child needs to do to move further. It is like a mini- parents' evening each week. By completing a baseline assessment before we begin, and further assessments as we progress, I can show parents (and the child) what they have done well.
Deciding to tutor was never on any kind of list for me. Yet I love each session. I love to see how the extra support enables children to feel more confident. My hope is that the children can move forward at a quick enough pace to go back into lessons and work at the expected standard, allowing them to access the whole curriculum and what it has to offer.
*If you are interested in private tuition with the English With Ease team email me at jill@englishwithease.org
---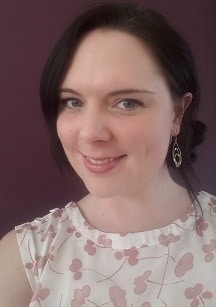 About the author: Now an English consultant, Jill formerly worked as both a secondary Head of English and a primary teacher.
If you enjoyed this article, enter your email below to get updates, exclusive free resources and discounts.
---