Does it really matter when we take our kids on holiday?
10th April 2017
Last week, Jon Platt lost his legal battle to take his child out of school during term time. And this was no small case. As educationalists across the country tuned in to find out the verdict, it only cemented what we already knew- taking a child/ children out of school to avoid high holiday rates only hinders their progress.
Five judges at the Supreme Court, UK's highest court, made the only ruling sensible to make: that it was unlawful- even though a previous decision argued that he had done nothing wrong. So why the change of heart? Because the child had an attendance record of over 90%, it was deemed acceptable to take her out of her scheduled lessons.
To those of you outside of the education world, 90% seems like a fantastic record. But would your boss allow you to take off a day every two weeks? Of course not. It affects productivity, understanding and means that a child taking this much time off will continue to fall further behind when they come back to school, for making up what they have missed is no mean feat. Not only this, but over five years, this equates to half a year off.
In primary schools, the child may miss a whole introductory topic. Imagine for a minute what missing a week of fractions would do to your overall understanding of them. By the time young people take their GCSEs, this absence can have devastating effects. As teachers and leaders, we are able to work out what young people should be aiming for. With 93% attendance, the chance that a young person will achieve those target grades falls to 73%, and let it fall below 90% then you are looking at a paltry 27%. Scary stats- right?
So why are so many parents ignoring the evidence? Many parents believe the choice of whether their child goes to school lies with them. But we all have a duty to ensure that all of your young people attend compulsory education. If parents are not willing to send their children to school, exceptional circumstances excluded, then the school and local authority have to ensure that they comply or face a fine or prosecution.
But here's the rub. The fine is not enough. £120 will not put off a parent who is saving hundreds on taking a holiday outside the school holidays. Let's look at an example. If you wanted to take your children to Center Parcs for a midweek break at Woburn, it will cost £979 at the time this blog was written (10/4/17). This price is for a family of four with two children between the ages of 6 and 16. However, if you were to wait until the Easter holidays were over until the 8th of May, then the cost of your break would more than half- you would pay just £439. What is a £120 fine when you can save much more than that?
Not only that, but the class divide only widens. If you are from a family where the annual income is way above the national figures, then spending a little more to take your kids on holiday during the school holidays isn't going to break the bank. But what if you are one of the families that has saved for months or even years to book that one holiday? The difference between those Center Parcs holidays is £540, what a low earning family might have as a monthly budget.
Anyone following my blogs will know that I came from the latter family type. When we had holidays, they weren't often paid for by my single parent mum, they were paid for by my aunts or grandparents as a treat. And other than taking one day off to travel, I never took time off during the school term.  I totally understand how frustrating it is for those families who are struggling to make ends meet. But I can't condone taking your children out of school.
I am not a parent. I hope to be, but am not yet. However, I am sure that once I am my priorities will not change- and my priority is to give my child the best I possibly can. I don't mean designer clothes. I don't mean multiple holidays a year. I mean giving them every opportunity open to our young people in this country- a free education.
But let's talk about the elephant in the room. One argument parents continually bat back is that of the content of lessons in the last week of each term. In total, I have been a permanent member of staff in 5 schools. Some of these schools are open with parents and students that the last week of the summer term will be full of different activities, including trips to theme parks and theatre shows. These schools know that the quality of lessons diminishes; teachers know that they will no longer teach the young people in front of them, and as the impatience for summer to arrive increases with the number of rain-free days, learning opportunities change- the young people can take leading roles in student-led projects (one I have taken part in is the students creating their own zombie films from scratch).
But that doesn't really help schools' arguments that children should stay in school right until the final day. I mean, honestly- what are the kids really learning at this point? One thing that has captured my interest is news stories about parents taking their children out of school to travel round the world- and it is something my wife and I have discussed recently. Once the SATs are over, and the teacher assessed writing pieces are done, would children learn more being pulled from school altogether for those final couple of months? My answer is yes. Yes- they would learn first-hand about other cultures, other languages and other ways of life.
Yet, what we need to remember is that as parents you choose the school your child will be educated at. You choose the head teacher you trust, the school with the best results, the school closed to your home. But that is where the choice should end. We don't tell doctors how and when to do their jobs, much as we should not hold our children to ransom because of our own needs.
An education can be the difference between poverty and prosperity. We take it for granted in this country. While some people argue whether the education system is going down the drain with the introduction of free schools, or Ebacc, or the choice of Education Secretary, one thing is being missed. Our children, the children of our future, need to be taught. Taking a child out for a holiday when you please is frivolous. Invest in their future now, and leave the holidays to their timetabled slot.
---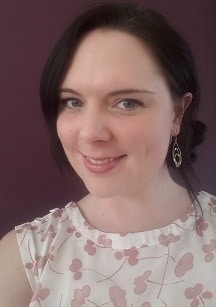 About the author: Now an English consultant, Jill formerly worked as both a secondary Head of English and a primary teacher.
If you enjoyed this article, enter your email below to get updates, exclusive free resources and discounts.
---