Do you know who teaches your children?
Preparations are now underway for the upcoming SATs, and as teachers and students alike worry about the results, many schools are hiding a secret: high individual results are not the target- the overall percentage of those achieving expected standards is.
With intervention timetables, extra exam practice and focus on English and maths to the detriment of all other subjects takes place, one would think that schools are doing their best for all students. But not every child has intervention. If you have a gifted child, the likelihood is that they will attend the same lessons as they always have done; the option of pushing them to exceed the expected standards is non-existent. Teachers may teach streamed lessons, but here is the rub; each class only has one teacher- and when streamed classes are in place, it means that other groups have to be taught by teaching assistants.
I have no problem with talented teaching assistants taking classes. After all, most have a high level of education, more specialisms and quite often have been teachers before the burden of an ever-growing workload became too much to tolerate. But there is a huge difference in experience of our teaching assistants, and those who have spent years in the same year group may only have the subject knowledge of that age group.
As parents' evenings pass, equipping parents with new systems that they don't really understand (I mean, it's not much better than the old levels) little is said about who really teaches their child. Children who are perceived to be low ability can almost exclusively be taught by teaching assistants. Often these children have missed learning basic skills early in their school career making it difficult to catch up. It may not be that they are low ability, SEND or any other label attached to their level of understanding. Leaving other lessons perpetuates the problem: working on randomly chosen skills, regardless of what everyone else is learning in class, means that while schools can tick off targets, the child stays as stuck as before.
What about the higher achieving children? As all other staff are employed in catching up other students, those we deem to be gifted don't get any extra provision. They are at the mercy of the whole class planning, and unless they really are taught much higher levels of understanding, they are not going to reach above expected standards, especially when teachers focus on the skills that have no relation to the knowledge children need such as handwriting. Of course, we need handwriting that is legible. But if one can write quickly without joining, surely then it cannot be a criterion of our academic success.
Other countries seem to manage balance and rigor. Finnish schools, known for their high position on the PISA tables, don't test until young people are 17-18 preferring instead to rely on teacher assessment and descriptive evaluation.¹ Children are expected to learn multiple languages- often learning a third language by the age of 11. The impact this must have on children's understanding of grammar alone is impressive. Not only that, in a world where bilingual, or even multi-lingual, people are in demand, Finnish schools set their children up for success rather than failure of an arbitrary exam when they are 10 or 11.
In addition, teachers are a respected profession; all teachers have a Master's degree and most classes have not one, but two teachers, really ensuring that no child is left behind. Couple this with a profession that is respected as highly as doctors and where schools and teachers have more autonomy, it is no wonder their results differ so greatly to our own.
In 2015, the DfE published a report highlighting "impressive progress" in primary schools. It makes interesting reading- until the list of worst performing local authority schools is highlighted. My county of Bedfordshire hosts two of the lowest performing- Bedford and Luton- and although the paper is dated before the new curriculum was in force, recent data suggests not much has changed.
Unless we consider other methods, we are going to stay as stuck as ever, just like those children teachers write-off before they have passed through their primary education. My question is why we accept such poor standards when some schools, local authorities, multi-academy trusts and countries have it right. One thing is clear. We must teach all of our children as if they will be the academically successful future.
¹ https://www.theguardian.com/teacher-network/teacher-blog/2012/apr/09/finish-school-system
---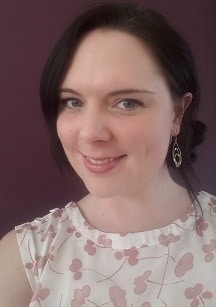 About the author: Now an English consultant, Jill formerly worked as both a secondary Head of English and a primary teacher.
If you enjoyed this article, enter your email below to get updates, exclusive free resources and discounts.
---