Meet the Grammar Gang
English With Ease's training and resources feature the Grammar Gang.
Name: Susie Subject
Likes: Pretending to be a zookeeper so she can make a list of collective nouns
Dislikes: When people forget proper nouns should begin with a capital letter
What she does: Teaches children about all kinds of nouns as well as how to use articles and determiners.
Favourite games: Common nouns I-spy, prefix pairs and emoticon quizzes.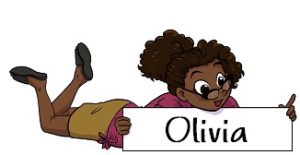 Name: Olivia Object
Likes: Being precise in the information she gives
Dislikes: When she is only used at the end of a sentence
What she does: Covers noun, adverbial and prepositional phrases and helps children understand the building blocks of sentences
Favourite games: Prepositional Simon Says and The Interjection Game.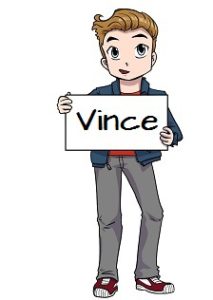 Name: Vince Verb
Likes: Swimming, running, climbing, singing, racing, jumping, snowboarding – he really enjoys doing as much as he can
Dislikes: When people don't use the subject-verb agreement, particularly when they use was/were incorrectly
What he does: Shows that verbs are more than just doing words and that adverbs don't need to end ly.
Favourite games: Astounding Adverbs, flip cards and Silent Drama (people guess the verb he is showing)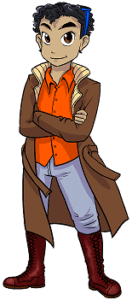 Name: Tim Tense (the tense traveller)
Likes: Moving forward and backward in time recognising when different tenses have been used
Dislikes: All the queuing that goes along with travelling
What he does: Helps children understand past, present and future tenses both in the simple and progressive forms
Favourite games: Find the verb (using his special magnifying glass) and The Tense Game (can you stay calm?)