Are you thinking of leaving the profession?
9th September 2017
In the year that I left teaching, a best friend of mine did too. This year the count is up to three more, and that's just in my small circle. Are you thinking about whether to jack it all in, and find something that will give you a better work life balance?
I was a teacher for 8 years. My roles varied from behaviour support teacher to Head of an English department. I moved from the secondary to primary sector, and then I left. But why?
The honest answer was that I had an idea for an education business, and being the kind of person that always gives things a go (except cheese- that is always a no!), I went for it. I was lucky enough that my wife supported the decision, which wasn't to be taken lightly. I earned one and a half times what she earned, and we both knew that it could crash around us.
But there is another side of the story. In the final year of my career, my wife watched as I became quite ill; I have suffered with mental health difficulties all my life, but working at least 12 hour days, the time spent travelling to work and the regular early starts at half past four were taking their toll. It was never about not enjoying the role. I love teaching. I love building relationships with young people. I just didn't enjoy the immense stress the job created.
It wasn't until I took a role in a failing primary school that I finally realised there could be another way. I had always taken my knowledge for granted, yet I was surrounded by people who had never been grounded in the subject. They were stressing about the changes to the curriculum, many of which stemmed from their own insecurity in teaching English, particularly grammar.
I'm not going to rehash the story- it can be read in one of my early blogs. However, if you too are wondering whether the profession is for you, then keep reading.
Work-life balance
The first question to ask yourself is whether you have an acceptable work-life balance. I can almost hear the laughter as this question is read, but the key word here is acceptable. As a teacher, we rarely have the balance that we all strive for. In fact, most of us have almost bragged about our long hours; it means we have an excuse for those late nights and early morning starts. We feel that we are doing everything possible for the children in our care, and surely nobody can ask more than that, right?
In my last permanent post, just over a year ago, I would get to work at quarter past six and leave at eight at night. I was part of SLT so I had keys to the school, and the password to give to the security company. It was awful for me. I didn't know where to stop. One night, I stayed there to transform my classroom into a castle. I mean, after 4 hours, why stop? The kids loved it, and I loved it. I told myself that those things were important. And maybe they were, but so was sleep and time with my family and friends.
The best piece of advice I have found, which I did not implement at the time, is to give yourself a set number of working hours a week. I love the concept of Angela Watson's 40 hour a week club. She helps teachers cut their workload without feeling as though they are doing a bad job because of it. She doesn't even say that 40 hours is typical. It is important to know your own limits and to listen to your body when it becomes too much. Only you can ask yourself this. There is no point asking a spouse- of course they will say work less. Ask a colleague and you may get the unwelcome news that someone is pushing themselves even more than you are, and that's when the guilt will sink in.
Values
Making sure that you live a value-driven life was a lesson taught to me by a much-loved psychologist. Think about what is most important to you. If it is family, ask yourself if they get the proportion of you that you want to give them. The old adage, Charity begins at home is particularly apt. Are you one of those people who runs after everyone else so much, that your family feels second best?
I value creativity, individuality and compassion, and these are not values it is easy to teach day in day out, especially if you work in a school where you are expected to follow somebody else's planning to the letter. As a secondary teacher, I had far more scope to be creative and to encourage the young people to be individuals instead of following the crowd much more than in primary. There the most important lesson I taught them was one I did not mean to, and that was to accept any sexuality for most of them had no experience of homosexuality. I didn't ram it down their throats, but when I was asked why I wasn't taking my husband's second name, there was no way I was going to lie.
My business is based on my values. It is about understanding how others feel about their jobs, and giving them support. It is about creating new resources to inspire all learners. And best of all, I get to be me. I can have pink tipped hair and nobody cares- why should they? I'm not going to lie. Working in pjs on cold days and shorts on hots ones is definitely a perk of working at home.
Do your work decisions support your core values? Or do they grate against them, because there is nothing worse than having to put on a face when supporting policies you just don't feel are right.
Evaluate your skill set
As teachers, we have a great and wide-reaching skills set that means that even if we do choose to leave the profession, we will find another job.
For years, I thought that I would hate to be a private tutor. I thought it would be tedious, and a waste of time. What is the point sending your child to a tutor just months before the GCSE exams? It is just too late to do anything about poor results then.
But then I moved into the primary sector. I saw children falling behind and staying behind because there was no real intervention that worked. Certainly ticking off targets was a waste of time. As a primary tutor, I work with a real range of abilities and yet it doesn't matter. I know that with 1-2-1 support, they will make progress. I have a 10-year-old who failed the Year 2 maths SATs papers, which I gave her the moment I realised there was something wrong. That was a difficult conversation to have with the parent, but they fully supported my methods (don't we wish we could always say that in schools) and now she is able to answer some Year 6 questions without any support at all. Not only that, but she is nearly back up to the standard she "should" be at.  It has taken 6 months of intensive tutoring, but we have got there, and this is a child the school deemed to be SEND when she clearly is not.
I now have a branch of my business that is devoted to face-to-face tuition. The children get to try out all my new resources for free, and a Jill that is far less stressed than if I was still teaching. It is not based on worksheets, but whatever will help the child. I have taken a child on a fairy walk to inspire creative writing; I have created maths treasure maps using coordinates outside a boy's home; I create skills-based board games. And the children get more than they would if I was teaching as well. It is part of my main job, not just an add on. At my reasonable rate of £30 for an hour or £50 for a two-hour slot, it can bring you in a good income.
Follow your passions
There are many teachers considering a career in education consultancy, and this may be a role that is right for you. I just want to share a few of my experiences.
1.       You WILL have to tout for work and to make your name known. It is not enough to work only on word of mouth, though if you have been a teacher in one area for a long time, then this may be possible.
2.       School budgets are shrinking so you will have to ensure you price your work correctly. Yes there are companies who charge a lot of money, but until you have testimonials, it will be very hard for you to command that amount. The other thing to consider is whether you are giving away resources. I made the naïve mistake of thinking I could create a new resource EVERY day. (lolz and all that- my wife still periodically reminds me of this pledge) Established companies have a ton of resources, so building a membership site is that much harder.
3.       You have to have good self-control. Netflix will call you. Online shopping will beckon- and they need to be shut down on a daily basis. My nemesis is Mario (World 8 and stuck). Luckily, getting through 5 lives takes 5 minutes max.
4.       Know that your plans will change, and that is okay. My ideas were initially scribbled on a pad of paper on the 6-hour journey home from Scotland. They bear no resemblance to what I am doing now.
5.       Find your niche. What will make you different? How will you stand out from the crowd? How will you be better than a company who has been doing this for years? You need to know that you can do your job better than anybody else, and the only way to protect your self-esteem is to ensure that you are different enough not to be completely comparable with anybody else.
Want to find out more? Check out The Education Effect- where parents can get the same results a private tutor would from the comfort of their own home:  www.englishwithease.org/the-education-effect
---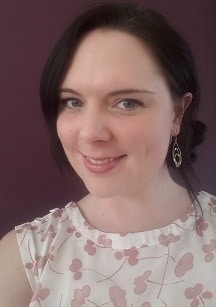 About the author: Now an English consultant, Jill formerly worked as both a secondary Head of English and a primary teacher.
If you enjoyed this article, enter your email below to get updates, exclusive free resources and discounts.
---